Beard Seats
True "Suspension Style" design allows you to be as one with the seat. The seat moves with you to absorb energy. You will not feel the hard "Bottoming Out" that regular seats tend to have. The Ultra Series has the ultimate in suspension, combining the best in comfort and support. 3" Higher Sides, a 3" taller back and 5-point harness compatibility makes the Ultra Series the choice for the toughest conditions.
The Ultra seat has standard fixed headrest and 5 point harness compatibility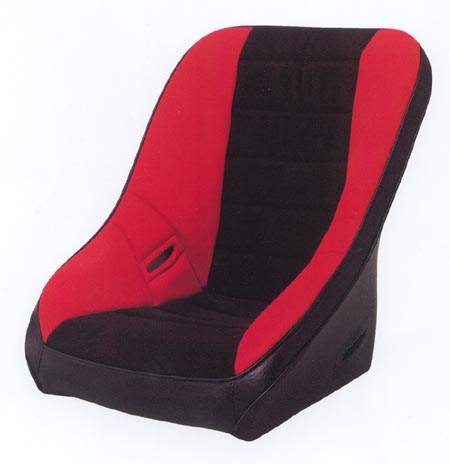 Shown above is the low back version: the Ultra-L seat.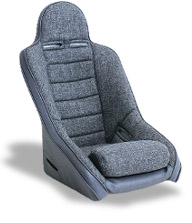 The Ultra LC has fixed headrest, 5 point harness capability and a additional Loose (velcroed) Cushion which allows different drivers to adjust for their own comfort, plus allows dirt, gravel and sand to accumulate away from seating area.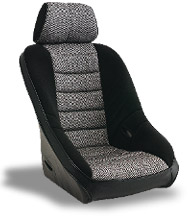 The ULTRA R is the Standard Ultra seat with the addition of an integrated adjustable headrest.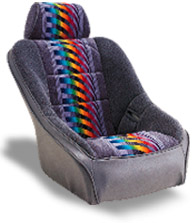 For applications requiring the seat to be reclined, the Ultra RSX has 3" more Rake (recline) built in and still mounts to the floor. The RSX has and adjustable headrest and sport pleat included.
Beard also has a variety of limit straps, adjustable clevis', tie down straps, and vehicle tow straps.